Mr. Oliver Grimm

Mr. Oliver Grimm studied Business Administration at Johann Wolfgang Goethe University in Frankfurt. Within the education he spent some years in the USA and UK. He started his professional career in a global Executive Search Company, working as a researcher and subsequently as a Project Manager in the Executive Search Business in the 1990's. As a member of the industry practice, he was responsible for the fields of automotive and mechanical engineering in Europe.

In 1997, Mr. Grimm founded his own Executive Search Company Concept Consulting and provided Consulting Services in the German traditional business areas of Automotive and Mechanical Engineering.
In addition, he successfully worked in several industries, associated with IT and telecommunication technology. Because of his passion to the German engineering he is focusing since 2000 on the business areasof Automotive and Mechanical Engineering mainly throughout Europe.

In recent years, he had a strong focus on the megatrends (digitization,e-mobility and autonomous driving). With a large number of successfully concluded search assignments, he is a highly experienced Executive Search Consultant on all Management Levels.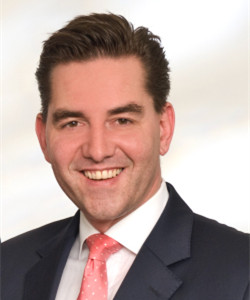 Mr. Oliver GRIMM
Managing Partner
Concept Consulting HRC GmbH